Contact Administrator:
Pictures in this column are thumbnails, click on them for full size pic

Jackson with the cage. Click for full picture

Shauna Doyle,One of the toughest women in the business




THE FLEX WATSON REPORT
2004 is over and it is now time to think about where the AWWL is heading in 2005.
by Flex Watson12/26/04 Read the rest of the Flex Report

Big Time Wrestling History 12/23/04
Undoubtedly one of the most fearsome competitors in the entire history of professional wrestling. Rivaling THE Sheik and Abdullah The Butcher in their prime, Frank Goodish, better known as either King Kong Brody or Bruiser Brody was undoubtedly one of the scariest men walking the earth.
Know your history. Medicine Read the rest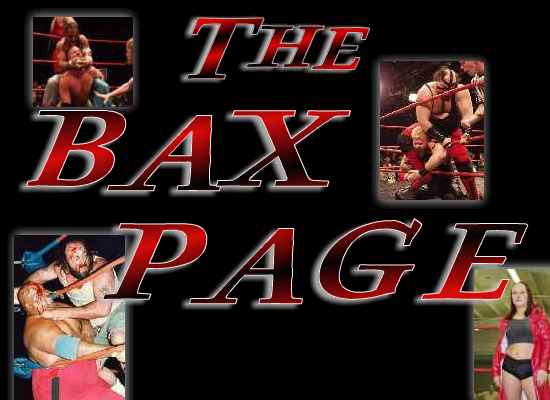 Baxley gets Shaffee to sit for an interview. 12/09/04
Where does Sullivan come fit in the XWA, and will we see the return of Balls Mahoney on the side of XWA? Get the answers
AWWL Rewind 12/02/04
Hi everyone and welcome to this special edition of "TBP", now a lot of you are asking what has been going on here in the land of AWWL, do we still have a champion, whats with Shaffee?? and just who is Eddie Venom?? Read it
<![if !vml]>
<![endif]>
The CHAMP
Ricky Stryc9 hails from Cheboygan IL. A small town and Ricky is a small town type of guy. He has a very down to earth personality and in person can be both shy and reserved. In the ring Ricky is a natural. Possessing a great physique and the heart of a lion he is all business when it comes to professional wrestling. Read the rest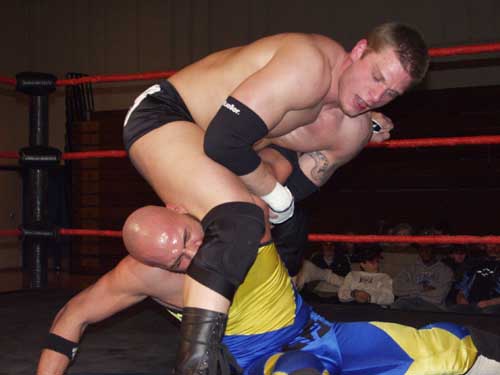 Ricky Stryc9 takes on Max Vission.

The "AWWL Uncensored" video is now available! Send checks/money orders for $14.95 to 3800 East Grand River, Williamston, MI, 48895 today. This introductory price is for a limited time only. What you'll get is 90 minutes of the wildest action caught on tape...including how the XWA was destroyed, how bad the blood shed really was, plus other never seen before action from a variety of AWWL events. Get yours today!

Two Giants on a Collision Course